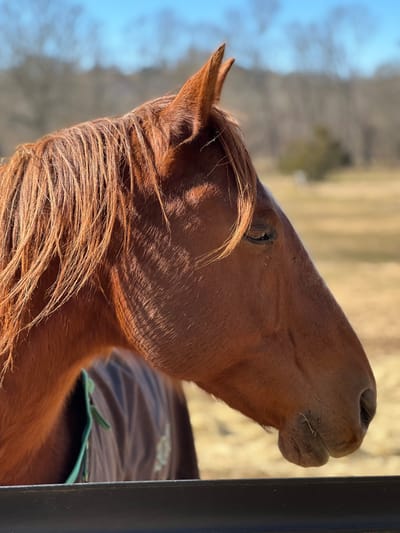 Veterinarian Care

Scenic City Equestrian Center schedules routine veterinarian care twice a year. Vaccinations and coggins testing are required at these times for all boarders.
Spring Vaccinations include Rhino and Flu, West Nile Virus, Rabies/tetanus, VEWT (Venezuelan, Eastern and Western encephalitis), Strangles, Potomac Horse Fever
Dental cleaning yearly
Coggins Testing
Deworming
Fall Vaccines: VEWT/WNV/Rhino and Flu, Botulism
We use the following veterinarian, although we allow boarders to use the veterinarian of their choice:
Crossroads Equine Veterinary Services
Dr. Michael White
423-883-1426

Farrier Care

Hoof care is typically every 6-8 weeks, and is the responsibility of the boarder.
A farrier horse holding fee applies to any owner who needs to have a horse held during the shoeing process.
$15 per hold per horse.
Additional Services

Our property manager and instructors also offer additional services to help care for your horse.
These include:
Clipping
Mane or tail head pulling
Tail banging
Hand walking
Lunging
Exercising
Holding for additional veterinary needs
Grooming
Bathing
Tacking or untacking

Cleaning tack

Pulling up for boarder horses.
A complete list and fee schedule is available at the property.
To check on board and availability,
contact us
or call
706-944-3372
.