Scenic City Equestrian Center
A premier equestrian experience for the community
Scenic City Equestrian Center @ Phoenix Farms opened its gates in October 2016 in Ringgold, Georgia. The facility and business is owned and managed by the Baleeiro family.
Jennifer Keates-Baleeiro
and
Carlos Baleeiro,
along with their children
Sophia
and
Carlos
, are happy to offer professional boarding, riding and related horse services to the greater Chattanooga area. A hunter-jumper rider at an early age living in New Jersey, Jennifer is excited to now share the joy of horses with her family and the community. The Baleeiros, along with the rest of the SCEC family, invite you to join them and experience it too!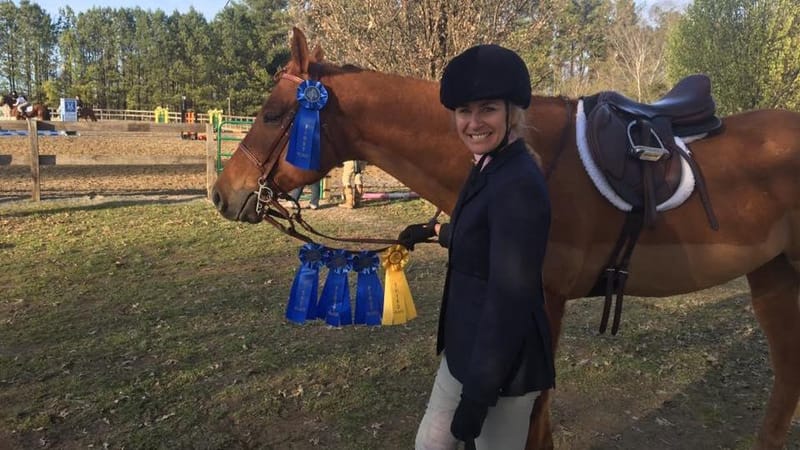 Ages 2 - 6 Years Old
$10
Unmounted Lesson only
15 minutes in duration
Brushing, interacting and spending supervised quality pony time
Ages 4 - 6 Years Old
$20
Unmounted Lesson only
30 minutes in duration
Learn horsemanship, parts of the horse, colors and markings
Beginner
$35/Hour
Group Lesson
60 minute inclusive of the rider learning to brush and tack the horse and prepare for a 30 minute ride with an instructor and at least one other rider.
Intermediate / Advanced
$35/Hour
Intermediate Group Lessons: independent tacking of the horse and preparation for a solid hour of lesson time. Independent cool down and turn out of the horse after the ride. Cross rails and jumping advanced as learner grows in the riding experience.
Private Lesson
$40/Hour
Horse lesson with one rider for one hour. Activities during the hour will vary with the skill set of the rider.
Evaluation
$40/Hour
Rider Assessment
Whether a brand new young student or someone who is returning for the first time in a decade, every rider is assessed before placing in an appropriate lesson slot.
Therapy Lesson
$40/Hour
PATH-certified Instruction
Ideal for clients with special needs including Asperger, Autism, Down's syndrome, cerebral palsy, traumatic brain injury or wounded veterans
Beginner
$20
Ages: 4 and up
2 hours in duration
Beginner vaulters learn with vaulting barrels to mount and perform ballet poses in a protected setting. When ready, the vaulter then applies what they have learned on horseback.
Team
$20
Ages: 4 and up
Duration: 2 hours
Riders can perform gymnastics on horseback! Group lessons are performed with the horse on a lunge line in a circle.
Professional and friendly staff! Great place to have fun and make friends!!

Bunny Blankenship
Such an amazing place

Jennifer Braxton
Nicest people, who genuinely love horses!!!!! Great lesson program, I've learned so much in a short time and can't wait to ride again!!!!!!

Sally Wade
One of my favorite barns. They are friendly,very knowledgeable and they take great care of all the horses on their property!

Skyler Johnson
The horses and the trainers are great. The is a peace on that place that encourages good times.

Jellique Stephenson
Amazing staff. GREAT FUN! Spent the day on the farm and had a wonderful time with friends.

Cyndi Welch Finley